Buying a home isn't something people usually do more than once or twice in their lifetime, which leaves a lot of room for buyers to make mistakes or misunderstand how each step of the process works. However, when you're dealing with the Los Angeles real estate market and seeking a home in a high-priority neighborhood such as Los Feliz, the margin for error is small. Working with a qualified real estate agent will help you immensely, as you'll be able to ask questions at any stage of the homebuying process and receive guidance on the tough decisions. If you're aware of the myths surrounding purchasing real estate, you'll be better equipped to tackle the most difficult choices and buy your dream Los Feliz property.
Watch out for these misconceptions
Myth one: a real estate agent's help isn't important
One of the most common misconceptions amongst homebuyers in any area, especially in Los Feliz, is the idea that a real estate agent won't be helpful while searching for your new home. In some cases, this may be true. Yet a vast majority of the time, partnering with an agent with the proper credentials, knowledge, and experience will work out in your favor. Potential homeowners can use home listing websites, classifieds, and driving around the neighborhood as methods to find a new home. Agents, however, have a few extra tools at their disposal. A real estate license is required for an agent to be able to use the
Multiple Listing Service
, or MLS. This tool allows your agent to have an overhead view of all the available homes in the area, even those which are brand-new and have not yet been listed. In addition to this handy tool, an agent's professional network extends far and wide, allowing for word-of-mouth leads on potential homes. In other words, your agent will be able to see and hear about properties you didn't even know were available.

Myth two: fall and winter are bad times to buy a home
This myth is founded on the past seasonality of the real estate market. In locations where the seasons impact the local weather, it was seen as less desirable to move in the colder, wetter months. Luckily, the Los Angeles market no longer works this way. Fall and winter may be the best times to search for a home. When the holidays are in full swing, many focus on being with family and enjoying the celebrations. This means fewer people on the home hunt, fewer people making offers on the same property, and higher chances for you to close on that beautiful property you've got your eyes on.

Myth three: you should wait until after you've found a potential home before speaking with a lender
Today's real estate market is moving too fast for you to take your time on the home mortgage lending process. In the past, buyers could move a little slower and make offers on a home based on contingencies. With the prices of Los Angeles homes heading into the millions, lenders want to ensure that you'll be paying them back before they approve you. If you've got the funds, this is one extra piece of paperwork and security on the lender's end. Not to mention, your agent will have a much easier time finding a home if they know you've been preapproved up to a specific price point. They'll be able to search within your set budget rather than surprising you with a beautiful home that is beyond your price range.

Myth four: your down payment should equal 20% of the home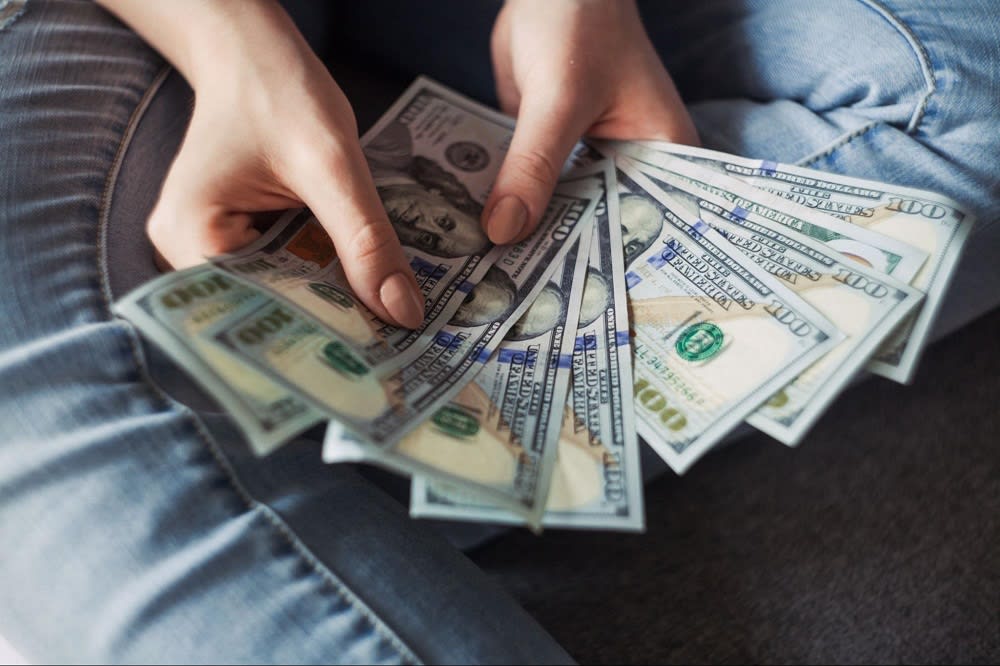 The myth of the 20% down payment has spread like wildfire over the years. Your down payment is paid when you apply for the mortgage on a house and is an indicator of how much of your home you own outright while the remainder is paid for by the lender. In an area like Los Feliz, where most houses are selling for over a million dollars, a 20% down payment is a good chunk of change. However, it's essential to realize that the 20% is based on the amount required by mortgage lenders to not require private mortgage insurance. The insurance merely protects the lender in case you default on your loan. If your finances are good, this 20% is unnecessary. According to the
National Association of Realtors
, 2021 saw median down payments for all homebuyers hovering around 13%. First-time homebuyers went even lower, seeing medians as low as 7%. The difference in the amount of down payment you provide is based on the mortgage you're paying for. For example, the Federal Housing Administration backs FHA loans, which can see down payments as low as 3.5% with the right credit score.

Myth five: the down payment is the only upfront cost of buying a new home
Before most buyers finally start to look for a new home, they'll often put aside money for the down payment. This is a good idea; however, keep in mind that the down payment isn't the only cost you'll face when you're ready to close on your home. Depending on the length of your loan and the amount of down payment you provide, your lender will come up with an amount you owe in closing costs. These costs are paid when you obtain your loan and equal roughly 3-5% of the overall loan. These settlement costs can include taxes, prepaid interest, and more, typically paid by the buyer of the home. But there are instances where a buyer and seller may agree to split the fees. As for escrow fees, these are a cost paid by both parties to ensure the money you're paying as the buyer stays safe in that account until the money is ready to change hands to the seller. As both parties benefit from the service, both pay toward the fees.

Myth six: it's a good idea to make an offer below the asking price
At first glance, this myth may seem like an innocent beginning to a larger conversation with a seller. However, be warned about Los Feliz sellers because instead of building bridges with this tactic, you may be burning them. When you offer a seller an amount below their asking price, you risk making them feel you're trying to lowball them. They'll likely assume you don't value them or their property. To make what is considered a competitive offer on the home, you should expect to offer 1-3% above the asking price. To sweeten your deal with the seller, consider waiving the negotiable contingencies or even propose an all-cash exchange, so neither is waiting around for the mortgage loan underwriting process to be completed.
While it's extremely unlikely in the neighborhood of Los Feliz, the only time you should offer below the asking price is if the home has been on the market for a considerable amount of time, at least six months to a year. At that point, a seller may appreciate any leads on a sale to rid themselves of the hassle. If you choose to go this route, assess the home's condition, verify how long it's been on the market, and if there have been previous price reductions that could give you an upper hand over the seller.
Are you ready to buy Los Feliz real estate?
Working with an expert real estate agent is crucial if you want the best chance of closing on any of your favorite Los Feliz properties.
Omni Homes
is a qualified real estate agent who has experience selling homes for sale in Los Feliz, houses for sale in Silver Lake, and Atwater Village real estate. If you're ready to take the next step in your real estate journey, reach out to Sergio Flores to start your homebuying journey today.