The real estate market in the past few years has been incredibly hot. Homes for sale near Silver Lake and Echo Park were in such demand that buyers were offering thousands over the asking price and even
forgoing any sort of inspection
. For a long time, if you were a buyer looking at Silver Lake or Atwater Village homes for sale, you probably felt overwhelmed and hopeless. Only a combination of luck, a great agent, and a lot of cash over asking was able to seal the deal in Los Angeles County.
Now, however, we're seeing many real estate markets start to shift. Inventory is starting to replenish in some places, and homes are no longer getting five, 10, or even 20 offers before they've been on the market for a week.
What does the future for Los Angeles and Atwater Village homes for sale have in store? We don't have a crystal ball, but this is everything we know about the market right now and some of the shifts and changes you can expect in the next six months to a year.
Contingencies are coming back
Bad news for sellers but good news for buyers: contingencies are back on the table. Slowly but surely, we will see more buyers unwilling to offer to purchase without a contingency. Homes for sale in Silver Lake that need a lot of work, or were upgraded poorly, will undoubtedly attract fewer offers, but for many luxury homes in the area, this isn't going to be a major problem.
Inventory is returning, but slowly
Silver Lake, Echo Park, and Atwater Village homes for sale have been in high demand over the past few years. Seriously high demand. The intense seller's market means that houses have received multiple offers within a few days of being listed, sometimes without viewing the property in person —
about two-thirds of buyers did this
in 2021!
In November 2018,
Los Angeles hit a peak
of homes on the market, with more than 16,500 available to buyers. By January of 2022, that inventory level dipped to just beneath 8,000. We're starting, however, to see a bounce back. In June of 2022, more than 9,000 homes were on the market in the LA area. This includes condos, apartments, and homes for sale near Silver Lake, Echo Park, and the greater LA area.
This projected upward trend should level out soon, but it's a good sign for a normalizing market.

Home prices may decline, but not drastically
As the Los Angeles real estate market normalizes, we're going to see that reflected not only in the inventory numbers
but in housing prices
. But don't misunderstand; this doesn't suggest a major dip or "crash." Instead, we're expecting just that — normalization.
Higher mortgage rates and more inventory will lead to Echo Park and Atwater Village homes for sale to stabilize. With a more balanced market, buyers will not have such a time crunch to rush and make a sale or throw thousands of dollars over the asking price at a property in hopes of winning. Sellers will need to be a little more careful with how they market, stage, and present their homes with more competition on the market.
There is not projected to be a swing back into a buyer's market for LA, and the asking price will end up being just that. It will be the asking price of a home, not the suggested low point to base a higher offer on.
Different neighborhoods are hit differently
It's easy to think about the Los Angeles real estate market as a singular, giant picture, but it's more appropriate to consider it a big puzzle. LA is the jigsaw puzzle on your table, and each neighborhood is a piece. Atwater Village homes for sale differ from, say, homes for sale near Silver Lake, which vary from homes in Echo Park. Each has a unique buyer and a different market, with different trends.
This isn't just reflected in residential real estate sales and occupancy levels but also in commercial areas. The Silver Lake and East Hollywood area saw
a huge increase in the need
for retail and commercial spaces, while Santa Monica and downtown LA saw a decrease. These indicators help show where the "pieces" of the puzzle will stay hot and where some areas may start decreasing faster.
Rent is up, encouraging investors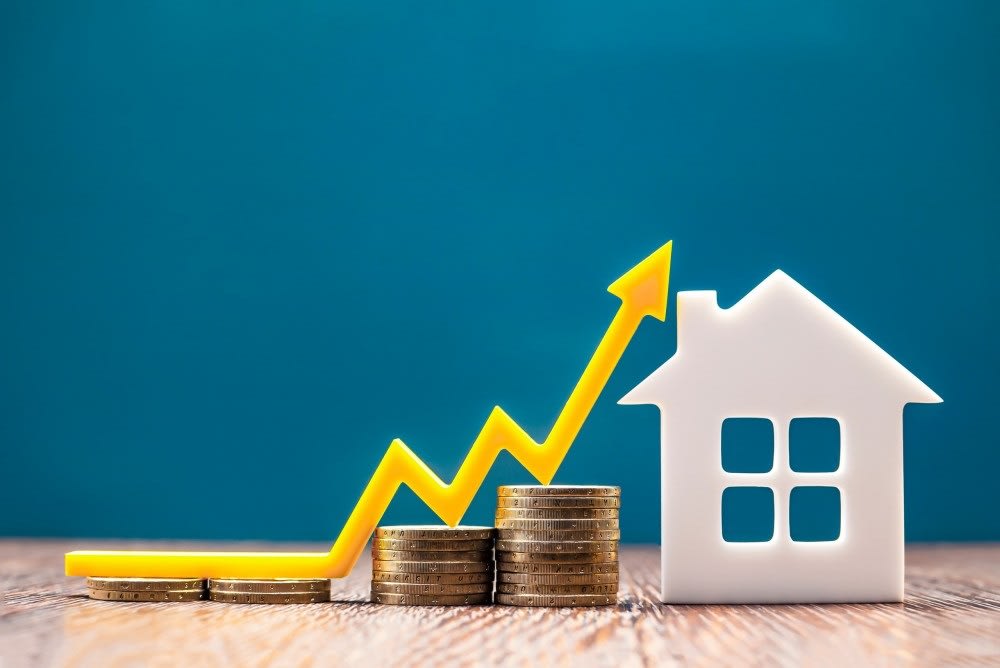 If you're considering Los Angeles or Atwater Village homes for sale for investment, this is a great time to get involved and start buying. With inventory returning, you have more options on the market than six months ago. Rent is rising even as prices begin to normalize, and with many people having to return to a physical office in the LA area at least part-time, the need for space near LA but outside of the downtown area will be high.
While LA has more
legal protections
than other cities in the United States regarding rent hikes, most rental units are seeing a rise in rent. Everything in the market points to this being a great time to invest in homes for sale near Silver Lake or Echo Park and expand your portfolio accordingly.
Interested in LA real estate?
Are you considering Atwood Village homes for sale, or are you considering listing your property before the market shifts more? When you're ready to discuss your options with a professional, reach out to the
Omni Homes team
. As the top Los Angeles real estate team, this group has extensive experience with this shifting market and knows how to look ahead and plan for the future. It doesn't matter if you're looking to buy or sell, they can get the process started for you and set you on the right path to real estate success.